Being Smart is an Art,
We are
Smaartt
We thrive to be " The MOST Trusted Partner of Choice" in the middle east with our Industry experience and capabilities in Digital Technologies in collaboration with Salesforce, Blueprism , Twilio & Vocalcom.
Our Core values are defined to achieve long term Mutually Rewarding Trusted Partnership with Customers, Principals, and Employees.
Shyju Kammadan
CEO, Smaartt
9 Years of Operations
150+ Customer Trusted relationship
84+ Digital consultants
Platinum partnership with Salesforce, Twilio, Blueprism and Vocalcom
Team Smaartt
A Team Who Perform with Vision and Motivated with Achievements
Values
Accessibility & Transparency at all levels – Internally & Externally.
Commitment
We only commit those which we know that we can do and those where we have expertise.
Approach
Smaartt always believes in our approach to be adding value to customer in everything that we do.
Salesforce Partner
Performance Y2020
Innovation Award
Emirates transport
Smaartt Leadership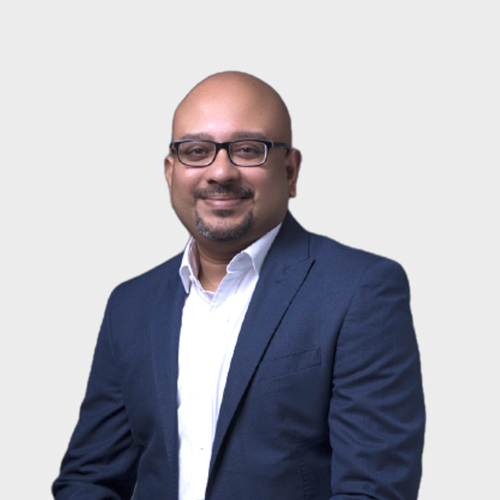 Nikhil Kurian
Client Management
Sameer Uppal
Salesforce Practice
Nirupa Leeladar
HR & Talents
Kiran Vaidya
Offshore Innovation Center
#WomenInDigitalUAE , Empowering UAE women in AI, RPA, Salesforce and Twilio
Mr. Mohammed Abdul Rahim, Director of the Digital Transformation Department, stated that it is in line with the policy of creativity, intellectual excellence and smart transformation that it pursues.
Smaartt Intelligent Digital Summit 2019
Be smart, to be at 
Smaartt
Life & Culture @Smaartt
At Smaartt, we foster a friendly, supportive, highly professional, and achievement-oriented work environment in which everyone can meet their career goals. Each smaartt leader is Committed to contributing the skills and knowledge to both internal and external communities.



Learn and Lead
Work Life Balance and Support
Empower and Contribute
Excellent place to work
"The work environment at Smaartt helped me redefine the limits, learn from brilliant teammates and amplify the skills to reach career goals"
Abrara Shehanaz
RPA Consultant
Friendly & Flexible Environment!
"Every day in the office you can just feel that everyone is oozing with drive and dedication. People are here because they want to be here. The work-life balance is the best I ever heard of or seen in an office. The culture is amazing, fun, equal, engaging, and overall fantastic."
Vandana Kumari
Sr. UI/UX Developer
Diversified work culture!
"Smaartt is a growing and innovative company which helps me in both personal and professional life to grow as well as learning. From the technical perspective got great exposure to work with Salesforce and its related domain. A happy place to work with a supportive team member."
Niranjan Chakankar
Sr. Salesforce Consultant
Grow and Gain experience
"A Workplace where qualities like hard work and taking ownership are appreciated. Smaartt as an Organization does not require any explanation of its market strength and values. I am obliged to be part of this workplace for its policies, work culture, and more than anything else, for allowing me to grow and gain experience as an Individual."
Rishi Kapoor
Salesforce Consultant
Good work life balance
"It is a pleasure to work in an environment where you can learn a lot from others. Excellent opportunity to work on products like Salesforce, Blue Prism, Twilio, and many cutting-edge Solutions. Great mentors to guide you, motivate, and up-skill your skill sets. Amazing culture, people, and most importantly the management that brings a lot of positive energy to the team. It's a great place to work!"
Shaira Thaha
Customer Success Manager
Fun and positive element
"Smaartt gave me a platform to do what I enjoy the most, customer engagements and customer experiences. Helping customer solve their problems with the latest technologies and platforms. I really enjoy my day here with my colleagues, my CEO, and of course the customers."
Mahadev Wagalgave
Manager – Salesforce CoE
Productive and Fun place to work
"A culture that encourages everyone to be involved and grow, a great place to do great work!"
Nilesh Borse
Sr. Salesforce Consultant
Achieved clarity to my career path
"Working at Smaartt has given me the opportunity to transform myself from a Developer to a full-fledged Techno-Functional Consultant. The Proof of Concepts and experiment projects we develop here have made me think out of the box. Strong focus on innovation, big ideas, and encouragement to drive new initiatives are some of the best parts of Life @ Smaartt."
Asif Muhammad
Salesforce Consultant
Continous learning and growth
"Smaartt as the name suggests is a Smaartt workplace, and we get to learn a lot from everyone in the team. The exposure that we get to the technology and clients has really helped me grow. Continuous learning and growth are assured with Smaartt ."
Karan Sampat
Sr. Salesforce Consultant
Better in many different formats
"The employees are smart and a great place to work. Smaartt has a culture of innovation. The innovations keep Smaartt as #1 in many of the areas, specifically in Salesforce. The benefits are great compared to most large companies, there is a good work-life balance. The management team and especially the CEO is always looking for ways to improve our working environment. "
Daniel Madhure
Project Manager – Salesforce
Enjoy with exciting work and full of fun
"Smaartt is a great place to work with where continuous learning and growth is assured. Smaartt has given me exposure to transform my career towards Techno Fictional Consultant, Customer Engagement, and of course Full Fledged Developer with the latest market technologies. I enjoy my day here with exciting work and full of fun."
Mohd Imran
Salesforce Consultant
Smaartt Team spirit, makes the job JOYFUL!!
"Smartt as the workplace has always been one of the best for everyone who wants to excel in technologies like Salesforce, RPA, Blueprism, Twilio. You will be appreciated for innovative ideas and out-of-box thinking. The team spirit, work culture as also the work-life balance, which we get here makes the job JOYFUL!!"
Nikhil Jamdar
Sr Salesforce Consultant
Smaartt Team spirit, makes the job JOYFUL!!
"Smaartt has an amazing team of technical resources which gives me lots of confidence to meet different clients that our team is able to address customer needs and help to provide technical and business solutions. Smaartt has provided a platform to learn and engage with customer in all aspects which I feel that it is most important to achieve super customer experience.It's been a huge privilege working with Smaartt. I am looking forward many more years with Smaartt contributing to the growth of the organization."
Halid Mohamed
Sr Salesforce Consultant
The most positive culture where your voice is heard
"I've worked at Smaartt for one year, and I am so grateful I was hired. The company truly cares about your ambitions and where you want to go ahead. The managers have so many conversations with you about what motivates you to help you achieve your goals. As soon as COVID-19 was getting serious, Smaartt was one of the first companies to implement a mandatory work-from-home policy. Our health and safety came first, and I felt so lucky our company had the opportunity to make that decision. Since the WFH policy, our CEO, VP and HR have been INCREDIBLE with transparency, being there for us and communicating with us more than ever. I feel valued, heard, and my work is valued when I am at Smaartt."
Neha Sharma
Sr Salesforce Consultant
Be Part of Team Smaartt
Be at the forefront of the Digital Revolution with Intelligent Digital Technologies. Enjoy your career growth in Salesforce, Robotics, and Twilio.
Apply Now
Smaartt Locations
Middle East

UAE (HQ)

DIC @3

PO Box 500109

Dubai Internet City

Dubai, UAE

Bahrain

Building 667

Road 3626

Adliya 336

Kingdom of Bahrain

Qatar

Building No - 267

P.O. Box 24811

D Ring road

Doha, Qatar
Smaartt Locations
India
Pune
Deron Hills
Baner
Pune 411045
India
Kochi
Infopark Road
Kakkanad
Kochi 682030
India