Being Smart is an Art,
We are
Smaartt
We enable "the Enterprises" for Tomorrow
Smaartt Digital Consulting , is an Intelligent Digital Innovation Arm of SAPCLE. HQ at United Arab Emirates and Incorporated under Dubai Development Authority.
The business operations and Digital Innovation center is located at DIC @3, Dubai Internet City ,UAE Continuing the relationship with 100+ Large Enterprises & Federal Gov and executed 300+ Projects in different size across Free zone, Properties , Transportation, Healthcare , Manufacturing , distributions and Financial institutions in the middle east.
A Team of 80+ Digital expertise are based at UAE and engaged from consulting to Implement, operate and Transfer Intelligent Digital services to customers.
We thrive to be " the most preferred partner of choice" in the middle east with our capabilities in Digital Technologies in collaboration with Salesforce, Blueprism and Twilio.
Our Core values defined with an objective of achieving long term mutually rewarding Partnership with Customers, Principals and Employees and extended our unique valuation proposition of Flexibility, Accessibility and easy to work with..
#Smaartt
Vision
To become "The Trusted" Partner of Choice in Intelligent Digital Services with our technical capabilities and unique Value Proposition.
#Smaartt
Values
Building a promising Team Smaartt Who Perform with Vision and Motivated with Achievements.
#Smaartt
Projects
Together we can make your dreams come true
Get in touch with us and find out how we can help
View Projects
Dr. Syed Mahsud Ali
Chief Information Officer, Azizi Group
"Smaartt is continually getting smarter every day and transforming customers digitally!"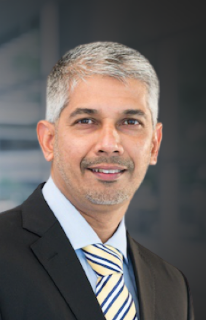 Gopalan Nags
COO - Dubai Development Authority
"We together built a strategic long term relationship with Smaartt who were instrumental in providing futuristic solutions through their high calibered resources in salesforce!!! Appreciate their CEO for driving the leadership on these high valued commitments."
Talal Jamal Alnajjar
Head of Digital transformation , Emirates Transport
" Team Smaartt is able to showcase the real proof of value and enabled us to make digital transformation to a practical reality at Emirates Transport... Thank you all team members of Smaartt . "
Naushad Mohammed
General Manager - IT, Medcare
" We selected Smaartt to deploy marketing cloud, they are a very agile and digitally focussed organization focussed on adoption and customer satisfaction and completed our project in record time. "
#Smaartt Location
Middle East
UAE (HQ)
DIC @3
PO Box 500109
Dubai Internet City
Dubai, UAE
P: +971  4 583 6868
Bahrain
Building 667
Road 3626
Adliya 336
Kingdom of Bahrain
Qatar
Building No - 267
P.O. Box 24811
D Ring road
Doha, Qatar
#Smaartt Location
India
Pune
Deron Hills
Baner
Pune 411045
India
Kochi
Smart City
Kakkanad
Kochi, Kerala 682303
India